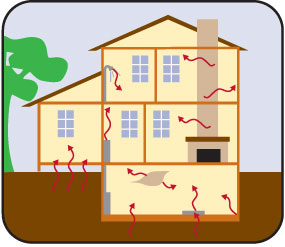 Radon is a naturally occurring radioactive gas that has become the second-leading cause of lung cancer -- second only to cigarette smoke.
Radon can seep into your home and easily goes unnoticed. When this happens, everyone in the home becomes susceptible to contracting lung cancer.
Major Radon Entry Routes
Cracks in solid floors and walls
Construction joints
Gaps in suspended floors and around service pipes
Cavities inside walls
The water supply
Don't wait to make your home a healthier, safer environment! Call 1-641-259-2054 or contact us online today to schedule a radon test or receive a free mitigation system quote today!